Why P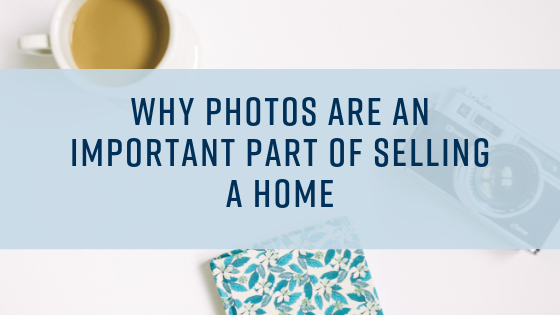 So you're ready to put your home for sale…There's so much to do to get ready that taking pictures is usually forgotten or pushed to the side. I'm here to say that not considering the picture-taking process as important is misguided. Here are 4 good reasons why good pictures are important when selling your home.

No photos mean no traffic The biggest sin on the photo-front is having no pictures of your home. The first thing that buyers agents and buyers do when filtering through home search results is cross off any homes without any pictures. If you don't have any photos up to show your home then you are immediately eliminating your home from being an option. This is for a number of reasons, but mostly because home buyers think that there are no photos because there is something wrong with the house that the listing agent or owner doesn't want them to see. Not exactly the impression you want to send when selling your home!
If you don't care, they won't either Another drawback to having a few pictures or less is that buyers think that if you didn't care enough about your home to take quality pictures, then why should they care about your home? Buyers may even take it to mean that if the owner didn't take care of this easy step, what easy home maintenance issues weren't taken care of either. It's a stretch, but buyers are looking for any reason to back out. Don't give them a chance!
Make the Short List With so much inventory available in the Atlanta real estate market, buyers and agents don't have time to waste searching out the homes that don't supply good pictures. This is a way (along with price) that buyers are filtering their search results to end up with a more palatable list of homes to go out and visit.
Wine and Dine Online Almost 9 out of 10 home buyers start the home buying process online searching for their new home. If you don't have any pictures of your home, your home is not getting their attention. Good photos grab buyers by the throat and politely insist that they come to check it out in person. This is even more important in the Atlanta real estate market vs other real estate markets because in Atlanta over 97% of residents have access to a high-speed internet connection. This means that buyers are doing their legwork online and doing their initial viewings virtually. If you don't have photos readily accessible, buyers don't have the time or desire to seek them out and you better believe that they have plenty of other homes for sale to choose from…

Good photos make rooms seem bigger and more open, they make "life" at your home seem better. Great pictures are an underrated selling tool in your home selling toolbox. Take full advantage of them and show off your home to the people that want to see it!