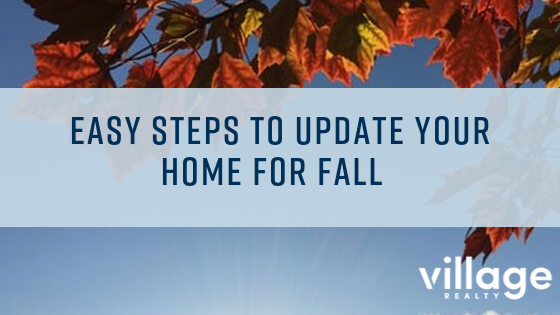 Fall is a busy time of the year. With the changes in the weather and Halloween and Thanksgiving right around the corner, take a second and follow these steps to make sure your home just as ready for the new season as you are.
Fertilize your lawn. Just because it's fall and you and your neighbor paused the "who can keep their grass greener" competition, that doesn't mean your grass doesn't need preparation for those cold months. Fertilizing your lawn ensures that it's protected over the winter and will help it green up quickly once it's spring.
2. Service the HVAC. Your AC has been working non-stop all summer and now it's time to give it a break. In order to make sure it's ready for fall there are a few things you can do which include checking your air filters, cleaning up your outdoor unit of any debris, and scheduling a maintenance checkup.
3. Drain and turn off outdoor faucets and sprinklers. Once temperatures fall below freezing, your outdoor hoses and sprinklers are prone to bursting. Disconnecting all outdoor hoses and draining them of any remaining water will lessen the chances of burst pipes.
4. Inspect the Chimney. If you plan on using your chimney, having it cleaned and inspected is a must. Soot, smoke, and carbon monoxide are very dangerous and they are aren't something you want filling your home. Set up an inspection so you can be sure your chimney is in perfect condition for your next cozy fire.
Prepare and gather your snow equipment.
Waiting until you're frantically searching for that shovel and gloves isn't the best idea. Go ahead and locate anything you think you will need for when it gets cooler outside and put it in an easy to access spot. Whether that's a shovel and a snowblower or simply heavy coats and gloves. When you find yourself needing these items, you'll be happy you know exactly where they are.