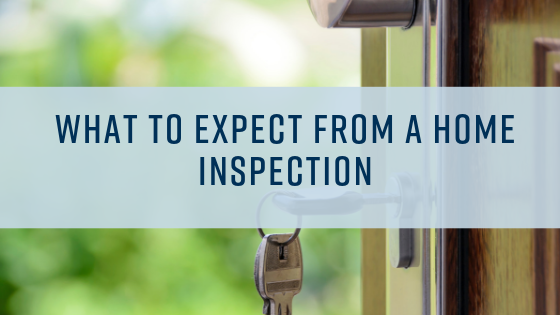 While scheduling a home inspection can sound daunting, it is a very important step when purchasing a home. As a first time homebuyer, you may not know what to expect.
Here are some tips for first-time homebuyers about to embark on their first-ever home inspection:
Show up. You need to be present for the entire inspection, as do any co-buyers (e.g., spouse) and your real estate agent if possible. Being present allows the inspector to point out in person any specific flaws or issues with the property and explain what steps must be taken to correct the problem. You can also ask questions about items while the inspection's in progress. For example, if the inspector finds an aging hot water heater, you can then ask how many years it has left and what it's going to cost you to replace it. These kinds of tidbits are invaluable, especially for first-time homebuyers.
Know what's included. Take an inspection checklist with you to ensure that all items are assessed or addressed. Specialized inspections for things like mold and carbon monoxide are considered to fall outside the scope of a standard home inspection, so if you think stuff like this could be an issue for your property, definitely arrange for these additional inspections.
Come prepared. I brought my camera, a tape measure, and a pen and notebook along with me to my inspection, and I'm really glad I did. I was able to sketch out the floor plan, take measurements of various rooms and spaces, make additional notes, and take photos of everything to tie it all together.
Don't be afraid to ask questions. Ask as many questions as you want during the inspection–after all, you're paying for the inspector's time! A good inspector should welcome questions and will be happy to give you the details you need. Remember that they're the expert and you're the novice and that it's OK if you don't understand their terminology or know what they're talking about; this is one time when pretending you're an expert can actually hurt you in the end. If you have any specific questions or concerns about the property or particular items on the checklist, come up with a list of those beforehand and bring it along with you to the inspection.
Read the fine print. That long, boring report that the inspector sends you after the fact? It's not a souvenir to remember him by. Set aside some time with no distractions to go through the report from start to finish. Make whatever notes you need to, and feel free to call the inspector to follow-up on items that need clarification.