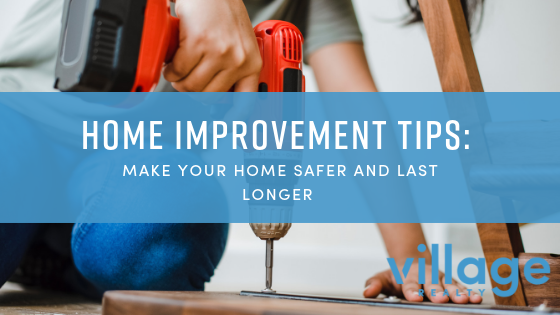 Atlanta homes need to withstand summer heat and humidity as well as colder temperatures. Now is a great time to ensure your house – especially the exterior – is in tip-top shape. Without proper maintenance, homeowners may be looking at both safety issues and expensive repairs, particularly when it comes to their roofs, siding, windows and HVAC systems. Here are a few ways Atlanta homeowners can increase their home's safety and longevity:
Roofing
The roof protects against extreme weather, as well as insects, animals, and falling debris. Because of the price tag associated with roofing maintenance though, it is often overlooked until it's too late. With proper care, most roofs can last up to 20 years – saving you money and headaches in the long run. We suggest:
Visually inspecting the roof from the ground twice a year. Look for curling, cracked or buckling shingles, and replace if needed
Call an expert to clean the gutters, especially before a big storm
Trim overhanging tree limbs
Check the insulation and call an expert if you see moss or algae
Consider replacement if your roof is more than 20 years old
Siding
Siding protects the home from harsh elements. To maintain its integrity, replace damaged siding before harm spreads and causes more expensive structural problems.
Brick or stone siding is especially popular in Atlanta homes because both are durable. However, these siding types tend to be heavy and may lead to cracking mortar or deterioration. ­Consider replacing with vinyl siding, which is a more weather-resistant, lower-maintenance option.
Windows
Windows are a vital part of protecting your home from the elements. Older windows found in many Atlanta homes simply can't keep up with harsh weather and aren't as energy efficient. Consider having new windows installed or having existing ones re-glazed, which helps form a seal between the glass and wood.
Regular window maintenance also protects against mold or wood rot. Caulk windows and make sure to scrape away old caulk to ensure the new caulking adheres for a good seal. If you notice any of the following, contact an expert about replacing:
Drafts
Leaking air and water
Excessive heat to the touch
High utility bills
Difficulty locking
Failure to stay open without support
Old or ripped screens – or no screens at all
Dry rot
Worn-out caulking
HVAC
Many Atlanta homes are known to experience cool areas in one part of the home but warmer areas in others. This is likely due to split-level construction, which can result in poorly-designed ducts. Consider replacing the ducts if possible, and if not, we suggest HVAC maintenance as the best way to ensure your home remains comfortable year-round.
Most HVAC systems last about 10 to 14 years if serviced regularly. If yours is aging and has required more than one major repair in the last two years, it may be time for an upgrade. If the system doesn't need replacing, make sure to clean the entire duct system, coils and blower to keep it operating properly. Replace HVAC filters as frequently as the owner manual recommends.
Still having problems? The HVAC system might be the wrong size. If it's too small, air won't circulate properly, but if it's too big, the system will turn on and off, which increases energy bills and creates hot and cold spots in the home. To avoid this, call a professional for regular inspections, tune-ups or sizing and replacement needs.
Sears Home Services knows just how essential it is for an Atlanta home to maintain its Southern charm. If you need a professional, Sears has been in America's homes for over 100 years and has specialists in Atlanta that can help with many home improvement needs, from windows, roofing and siding replacement to HVAC repair, maintenance, and replacement services. For more tips on improving your home, visit the Knowledge Center at SearsHomeServices.com.